Info About Community Service
We're privileged to be able to serve with The Arc of the Midlands in order to help improve our communities.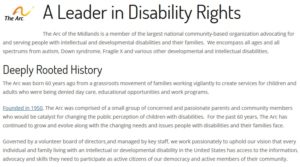 Contact us with your questions and comments! We want to hear from you! Don't forget to log into the Members Area regularly to check for the most up-to-date investing resources!