Meeting Info
April 11, 2019 (Thursday)
Hidden Markets –
Finding Hidden Deals In Hot Areas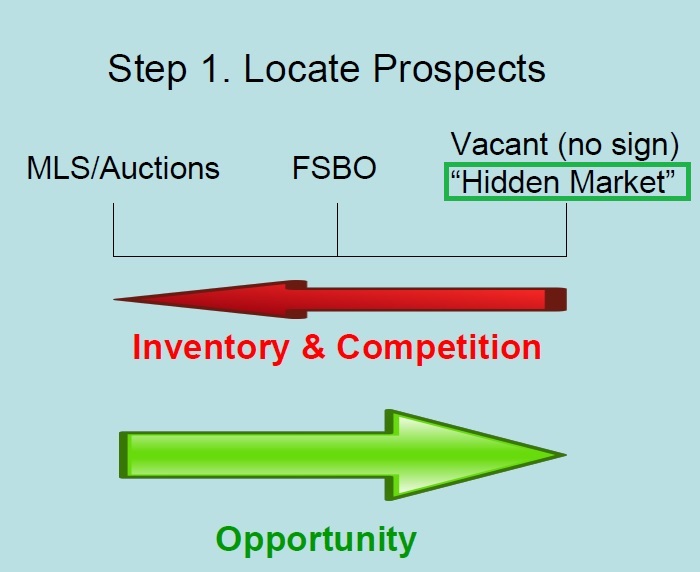 Schedule

6:30 PM – Registration, Networking, Deal Presentations, Announcements
7:15 – 9:00 pm – Hidden Markets – Finding Hidden Deals In Hot Areas

Hyatt Place Columbia/Harbison
1130 Kinley Rd
Irmo, SC 29063

WHAT YOU WILL LEARN FROM THE MAIN PRESENTATION
Wholesaling and rehabbing. That's what everyone wants to do these days. There's a lot of competition for those deals.
So how do we find great deals in hot areas and beat other investors to them? We do this by building our own lists of highly-motivated seller leads so nobody else can buy or copy them.
Our main speaker, Tony Youngs, has been perfecting and creating his own unique systems, strategies, and techniques for acquiring foreclosure and hidden market properties for over 30 years. Tony has been asked to speak and teach at real estate and entrepreneur conventions, as well as real estate broker meetings, and national investor associations to audiences that range in attendance from 40 to 46,000. We're lucky to have him come here to speak to us.
I've been a student of Tony's since 2006 and some of my best leads came by using his "hidden markets" method. Since I'm the only person with the leads I find by using Tony's methods, there is no competition from other investors for them. Tony's Hidden Markets method continues to be one of the best ways I know of to find great deals with no competition from other investors.
Join us for a great training by Tony Youngs. Tony is one of the most senior national real estate investors and trainers in a business where many self-proclaimed gurus come and go after just a few years, especially after a difficult recession like the most recent one. There's a reason why Tony has been able to stay in this business for so long through both good and bad times, it's because his methods work and he continuously updates them as laws and markets change.
Join us to learn how to find great deals with no competition from other investors. RSVP now at the link below before you forget:
***********************************************************
Admission is free for 1st-time attendees. Otherwise, it is $20 admission for this training at the door or you can become an annual member to attend all monthly trainings for free and get access to ALL the benefits! Consider becoming a paid Annual Member to get access to benefits only available to them (https://midlandsreia.com/membership/). Annual Membership benefits include:
• Access to recordings of monthly meetings and webinars on special trainings and case studies on local investor experiences
• Special real estate investor trainings (extra workshops, etc.) at heavy discounts or even for free
• Real estate ebooks, forms, & calculators
• Discounts on products & services
• Networking with, and guidance, by experienced investors
• Discounts with national supply houses and vendors
• …and much more!
Get a competitive advantage over other real estate investors by becoming a member now (https://midlandsreia.com/membership/)! The more you LEARN, the more you EARN!