Meeting Info
August 8, 2019 (Thursday)
How to Profit from Notes & Mortgages
Schedule

6:30 PM – Registration, Networking, Deal Presentations, Announcements
7:30 – 9:00 pm – How to Profit from Notes & Mortgages with Donna Bauer

Hyatt Place Columbia/Harbison
1130 Kinley Rd
Irmo, SC 29063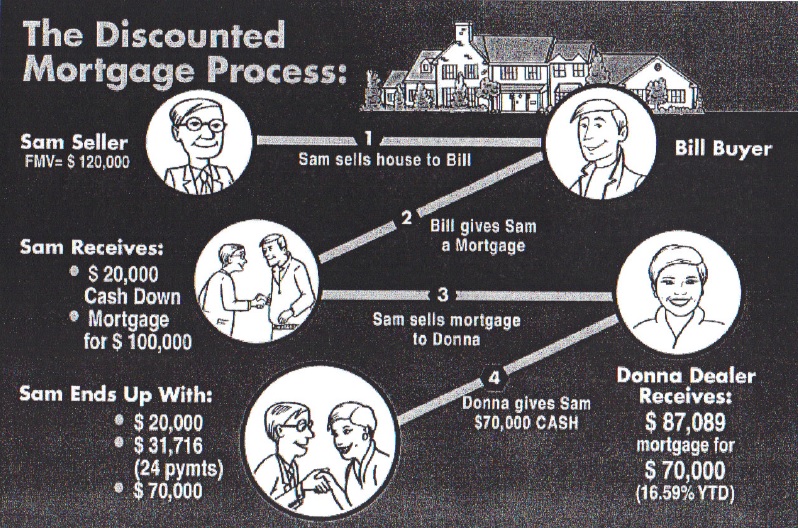 WHAT YOU WILL LEARN FROM THE MAIN PRESENTATION
So far this year, we've covered ways to make money as real estate entrepreneurs and investors such as wholesaling, rehabbing, and buying and selling "subject to" the existing financing (mortgage and note) remaining in place. But are there even more ways to make money in real estate? YES! Of course there are!
Instead of trying to make money directly with properties, how about making money with the paper (mortgages and notes) attached to the properties? Did you know our Community Banks love selling notes? Savvy investors can buy defaulted bank loans to sell off for quick profits or hold the notes for long term cash flows.
For building wealth and becoming financially free, the ideal next step should be considering flipping paper because we can do it without using our own money or credit and without dealing with leaky toilets and bad tenants.
The present market presents a great opportunity for real estate investors to invest in the coming windfall of notes. And for long-term wealth building, we can take our IRA's from $100 to $50K or more without even making a contribution and never having to deal with tenants, trash, toilets, or rehabs.
Don't have any money? We'll learn how to build our own personal portfolio of cash-flowing notes without using any of our own money. We'll learn how to put money in our pockets quickly, without using our own cash or credit and make fantastic profits while helping distressed homeowners.
We'll learn of these opportunities and how to invest in seller-financed notes by creating monthly cash flows for years to come with little, or none, of our own money invested into them.
Our speaker for this meeting is Donna Bauer, also known as The Original Note Buyer. I purchased Donna's course back in 2006 and use her principles now to lend money from my self-directed IRA.
I remember when I made my first private loan on a property in Aiken back in 2007 and Donna stayed up til close to midnight helping me finalize this loan. Donna may not remember this as she works with many people, but this is something I never forgot. Donna is a much-sought-after national speaker and we're fortunate to have her teach us the basics of making money with real estate notes.
Our intent is to start a subgroup that specializes in originating, buying, and selling mortgages and notes. Donna's course materials are ideal for what we want to accomplish and we will most likely be using her course materials as our "textbook" and guide in this subgroup.
Join us to learn how to profit from the paper attached to properties rather than having to deal with the properties directly and all the hassles that can come with them. RSVP now at the link below before you forget:
About our speaker:
Donna Bauer, nationally known as The Original NoteBuyer®, is one of the country's most recognized authorities on Discounted Notes, Seller Financing, and Defaulted Notes. Donna started out over twenty-five years ago, when she was babysitting nine children for a dollar an hour per child so that she could be a stay-at-home mom. Her life was changed forever when she discovered the amazing power of note buying and made over $5,000 on her very first deal. She went on to develop her own systematized approach to making amazing profits with notes. Since then, she has shared her exclusive note buying strategies and helped thousands of individuals to create, build, and maintain financial freedom.
***********************************************************
Admission is free for 1st-time attendees. Otherwise, it is $20 admission for this training at the door or you can become an annual member to attend all monthly trainings for free and get access to ALL the benefits! Consider becoming a paid Annual Member to get access to benefits only available to them (https://midlandsreia.com/membership/). Annual Membership benefits include:
• Access to recordings of monthly meetings and webinars on special trainings and case studies on local investor experiences
• Special real estate investor trainings (extra workshops, etc.) at heavy discounts or even for free
• Real estate ebooks, forms, & calculators
• Discounts on products & services
• Networking with, and guidance, by experienced investors
• Discounts with national supply houses and vendors
• …and much more!
Get a competitive advantage over other real estate investors by becoming a member now (https://midlandsreia.com/membership/)! The more you LEARN, the more you EARN!